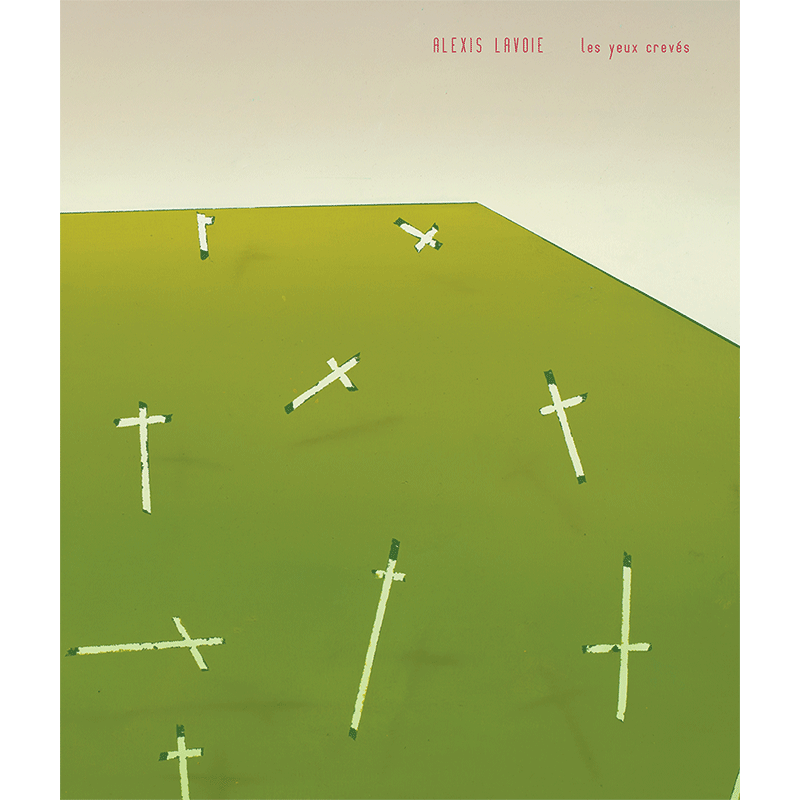  
Alexis Lavoie : Les yeux crevés

The exhibition Les yeux crevés was presented at Plein sud from March 15 to April 19, 2014. In the presentation text he signed for this publication, Jean-Émile Verdier wrote "In other words, the reading and interpretation of whatever may be woven together on the surface of these paintings and in the representational spaces the artist has succeeded in constructing in them, are exclusively the work of viewers, guided as they are by their reading of the iconographic motifs and by the entire image placed before their eyes, just as the artist had conceived of it. We must therefore acknowledge that the experience of the entire image in tandem with what each of the iconographic motifs in turn represents, is what grabs us, holds our interest and leads us to sense, rather than recognize, a possible meaning in each painting."
Jean-Émile Verdier is a graduate of the University of Montreal in art history (M.A.), and art critic since 1999 (www.jeanemileverdier.com).
The painter Alexis Lavoie lives and works in Montreal. He holds a Bachelor's degree in Visual and Media Arts from the Université du Québec à Montréal (2008). He won the first prize at the twelfth RBC Canadian Painting Competition in 2010. He is represented by the Galerie Simon Blais in Montreal.
Data sheet
Author(s)

Jean-Émile Verdier

Year of publication

2014

DImensions (cm)

27,3 x 19

Artistic discipline

Painting

Language

Texts in French and English

Number of pages

16

Number of illustrations

11

Binding and other features

Paperback paperboard

ISBN

978-2-922256-60-4