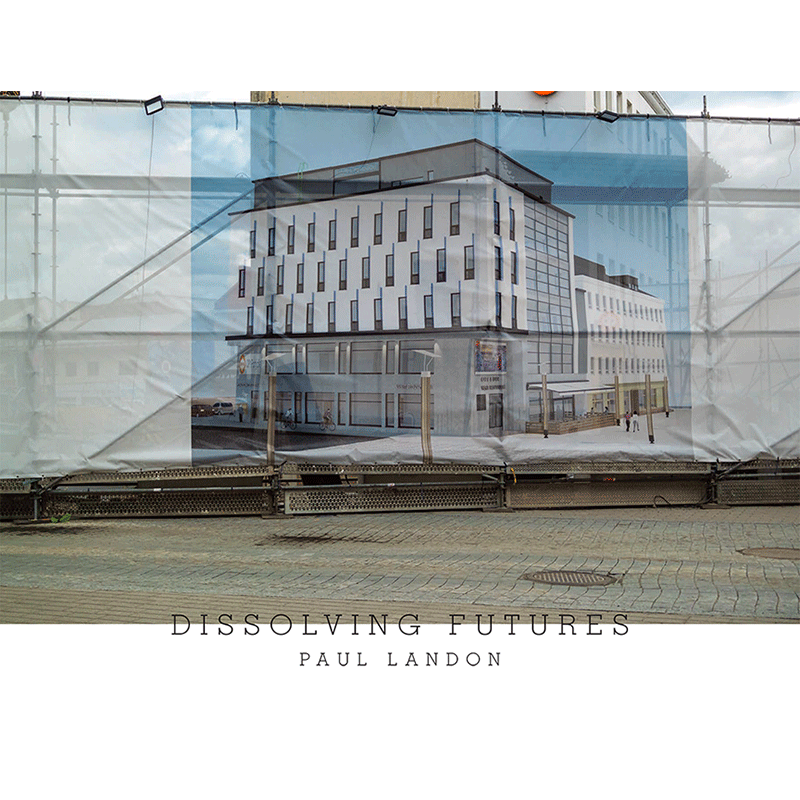  
Paul Landon. Dissolving Futures

This 20-page booklet (including the covers) was published on the occasion of the exhibition Gaps, grids and ghosts, presented at Plein sud starting on February 15, 2020. The exhibition, which was to continue until April 11, was suspended on March 13, 2020 during the sudden closure of the premises caused by the coronavirus pandemic in 2020.
Paul Landon's exhibition offered three segments to visitors: Gaps in photography, Grids in drawing, and Ghosts in video. The Dissolving Futures publication is devoted to the photographic part of the exhibition.
In an enlightening, lucid and relevant text, the author Ana Jeinić identifies the issues raised by the photographic representation of the city by Paul Landon and the reflections raised by him on the futuristic renderings offered to consumers by various promoters and industries.
Data sheet
Author(s)

Year of publication

2020

DImensions (cm)

Language

Texts in French and English

Number of pages

Number of illustrations

Binding and other features

Paperback paperboard

ISBN

Printing

Color printing

Printer

Quadriscan