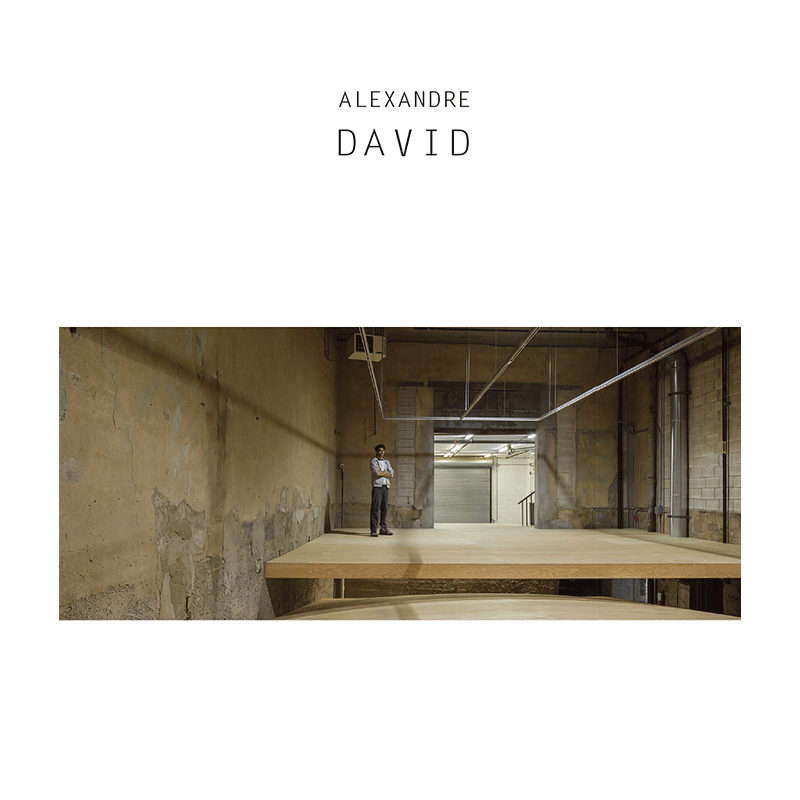  
Alexandre David

The works of Alexandre David often take the form of sculptures, installations and interventions in the public space. Indoors or outdoors, its large-scale constructions refer to architecture. The artist arranges the spaces, builds receptacles or courses in which the spectator walks. Based on the lived experience and the spaces they inhabit, the works thus become strongly relational objects. They generally arouse public interest and enthusiasm, as well as a broad consensus among critics and the contemporary art world.
The author Katrie Chagnon covers the artist's twenty-five years of practice. Drawing on her expertise as an art theorist, her experience in contemporary art publishing, and her intimate knowledge of Alexandre David's work - which she has followed for several years - she offers an in-depth analysis Of the works of the sculptor while at the same time releasing the various theoretical problems raised by the approach of sculpture and installation. Using the most common theoretical notions, it leads us to a wider exploration of the stakes of today's sculpture and art.
Art theorist and exhibition curator, Katrie Chagnon completed a doctorate in art history and aesthetics in 2016, co-directed by the Université de Montréal and the University of Paris 1 Panthéon-Sorbonne. Active in the world of contemporary art for more than ten years, she regularly publishes on contemporary artists, reviews of works and theoretical essays in art magazines (Esse, Espace sculpture, Art press, La part de l'œil) and exhibition catalogs.
Data sheet
Author(s)

Katrie Chagnon

Year of publication

2017

DImensions (cm)

22,2 x 26,1 x 1,8

Artistic discipline

Installation

Language

Texts in French and English

Number of pages

204

Number of illustrations

175

Binding and other features

Softcover

ISBN

978-2-922256-70-3

Printing

Color printing

Weight (k)

0,9