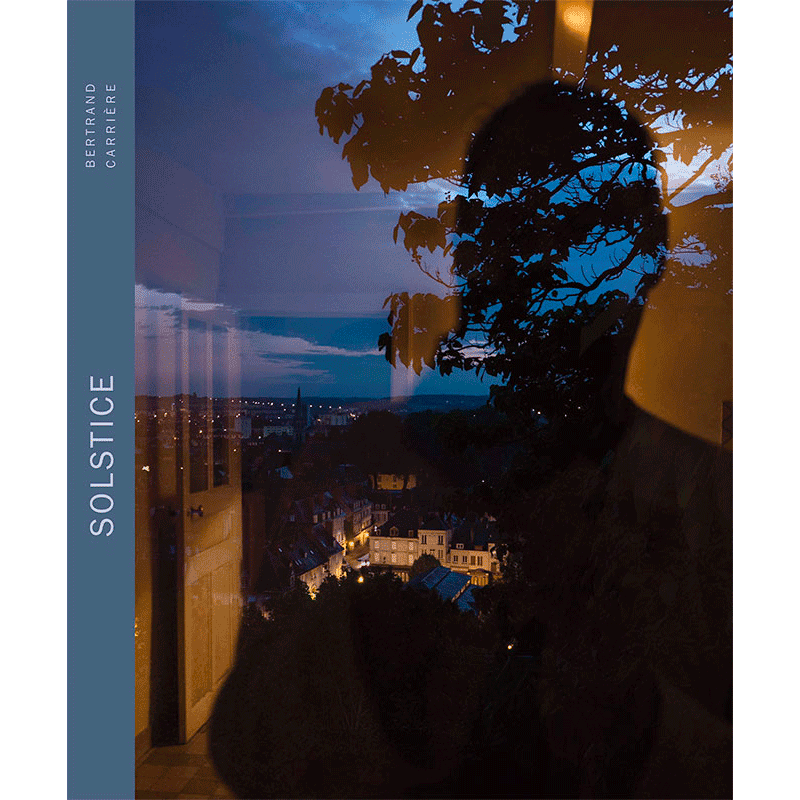  
Bertrand Carrière : Solstice
Presale until September 14, 2020.
Help fund the book by purchasing a copy now. Contribute more by purchasing the special version with a signed photographic print. Choose between two photos!
You can pick up your copy as of September 8 at the Simon Blais gallery (Montreal) or Plein sud (Longueuil) or by mail order by defraying postage.

This beautiful art book offers texts that discuss the considerable work of photographer Bertrand Carrière. You'll found a very large collection of photographs. The artist has made several trips, both in Quebec and in Europe, and he has made numerous documentary photos. Throughout the pages, we will find, for example, photos of Michel Chartrand, Gabriel Arcand, Michel Brault or the legendary couple Jacques Doillon and Jane Birkin.
His family albums or traveller's tours, whether in Gaspésie, Ireland or Dieppe, bear witness to a keen eye on the 20th century. Series such as Polaroids of War, Dieppe or What remains, will move the reader. The artist's photographs, both personal and universal, convey to us a sense of history tinged with great humanism. The texts found in this book underline how the photographer stands out. The artist himself signs one of the texts, in which he makes us relive with humor and sensitivity some of his many journeys.
Data sheet
Author(s)

Bertrand Carrière, Robert Enright, Mona Hakim, and Pierre Rannou

Year of publication

2020

DImensions (cm)

24 x 31 x 3

Artistic discipline

Photography

Language

Texts in French and English

Number of pages

304

Number of illustrations

265

Binding and other features

Hardcover

ISBN

978-2-922256-85-7

Printing

Color printing

Printer

Quadriscan

Weight (k)

1,96