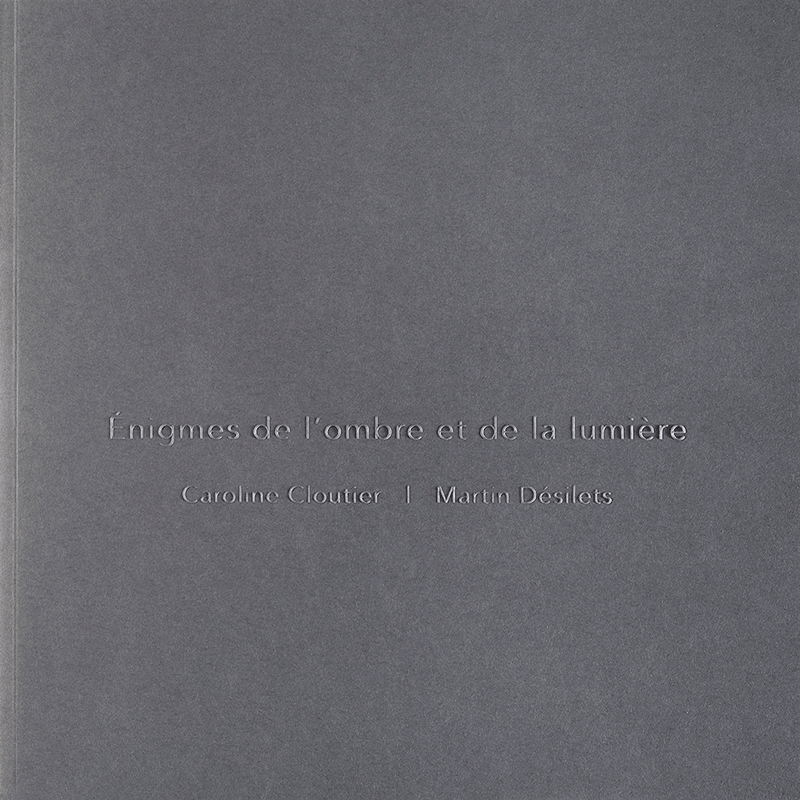  
Énigmes de l'ombre et de la lumière

The exhibition Énigmes de l'ombre et la lumière, featuring works by artists Caroline Cloutier and Martin Désilets, was created by Commissioner Francine Paul. An art historian, Francine Paul is the artistic director of the art magazine Le Sabord since 2015. She was curator of the art collection of the National Bank of Canada, a lecturer at the Université du Québec à Trois-Rivières and a project manager for the Quebec government's public art program. She has also chaired and served as a member on numerous juries including the jury for the Prix Paul-Émile-Borduas. Since obtaining a master's degree and doctoral studies in art history, she has focused her research primarily on art practices that reconfigure the codes of landscape art and the conventions of abstraction.
Caroline Cloutier practices photography and installation. Her works have been shown in Montreal (Centre Circa, Clark, Diagonale and Galerie Nicolas Robert), Toronto (Feature Contemporary Art Fair), Linz (Kunstsammlung des Landes) and Rome (British School at Rome). She holds a Bachelor's degree in Visual and Media Arts from the Université du Québec à Montréal and is represented by Galerie Nicolas Robert (Montréal).
Martin Désilets holds a master's degree in fine arts from the Université du Québec à Montréal. His work has been featured in many exhibition venues, including the Musée d'art contemporain de Montréal, B-312, Circa, Occurrence and Optica (Montréal); the Maison des arts (Laval); the G44 Gallery (Toronto); the Oakville Galleries (Oakville, Ontario); the Institut für Alles Mögliche (Berlin); and Espace SD (Beirut, Lebanon)
The exhibition Énigmes de l'ombre et de la lumière ("Enigmas of Shadow and Light") was presented at Plein sud from August 26 to October 14, 2017.
Data sheet
Author(s)

Francine Paul

Year of publication

2017

DImensions (cm)

23,5 x 23,5 cm

Artistic discipline

Photography

Language

Texts in French and English

Number of pages

48

Number of illustrations

28

Binding and other features

Softcover

ISBN

978-2-922256-79-6

Printing

Color printing

Weight (k)

0,21